Festive Lunch & Dinner – available for small parties from 4 people, families or large groups
Sat 19th Nov 2022

-

Fri 23rd Dec 2022

£29.95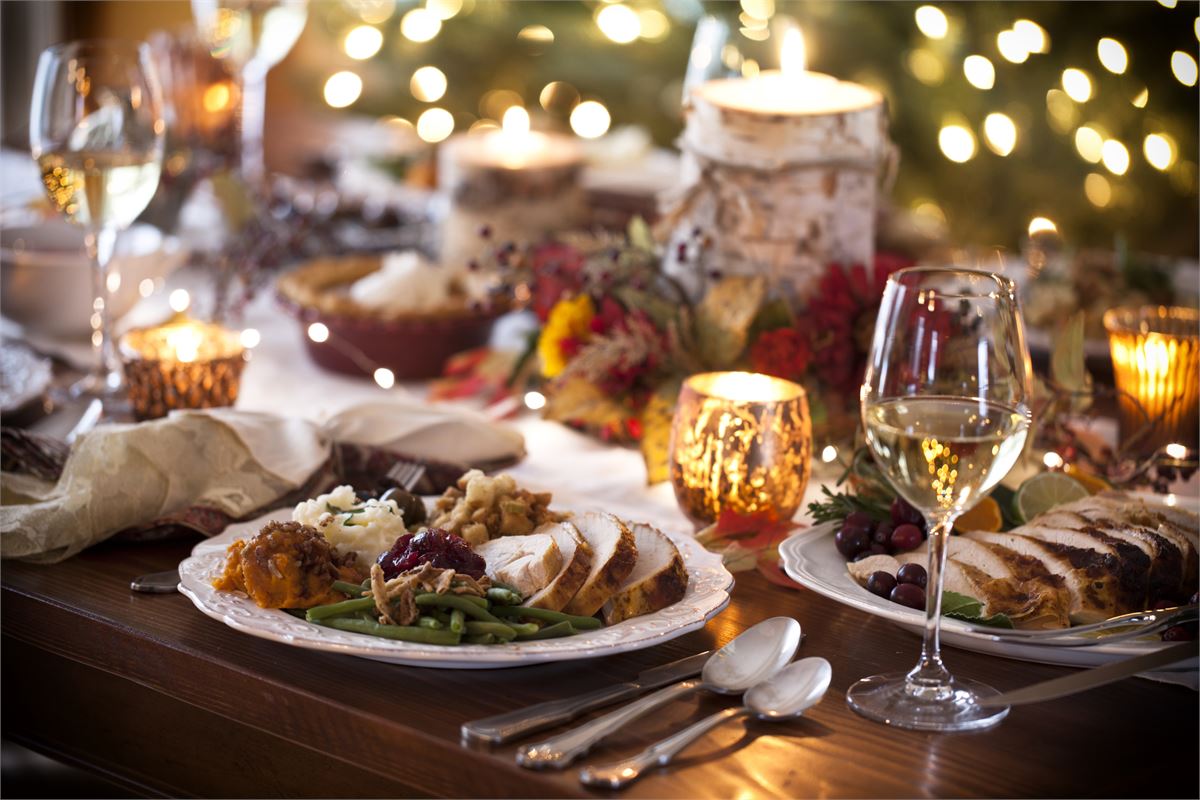 Its time for festive dining so celebrate together with colleagues, friends and family and enjoy a 3 course Christmas dinner in the restaurant with festive tunes, crackers and table novelties.
Served from Saturday 19th November 2022 until and including 23rd December 2022
Lunch 12.00pm – 2.30pm  £29.95 per person
Dinner 5.00pm – 9.00pm £34.95 per person
(available for pre booked tables only with pre order only)
Menu
Tandoori chicken skewer, coriander dressed salad, Mint yogurt dressing (GF)
Cream of pea & ham hock soup, parmesan croutons
Chestnut & Caramelised Shallot Tarte Tatin, glazed goats cheese pearls, wilted rocket leaf (V)
Oak smoked Salmon & trout, salad, pickled cucumber relish (GF)
🎄🎄🎄🎄🎄🎄🎄🎄🎄🎄🎄🎄🎄🎄🎄🎄
Slow roasted Beef Daube chasseur sauce, Horseradish suet dumplings (GFA)
Turkey parcel with cranberry stuffing wrapped in smoked streaky bacon, port and rosemary jus, pigs in Blankets
Oven baked Cod loin, crispy prosciutto, rich red wine and black olive ragout, crushed buttered new potatoes (GF)
Roast Cauliflower with a Kale and chestnut stuffing, vegan smoked applewood cheese sauce (V, VE, GFA)
Honey roasted beetroot & wensleydale shortcrust pie, (V)
Chargrilled venison burger, haggis, cheddar cheese, truffle, and parmesan French fries
All mains served with shredded sauté Brussel sprouts with pancetta (vegetarian available), triple roasted goose fat potatoes (vegetarian available), buttered seasonal mixed vegetables.
🎄🎄🎄🎄🎄🎄🎄🎄🎄🎄🎄🎄🎄🎄🎄🎄
White & Dark marbled chocolate brownie, vanilla ice cream, (V)
Traditional Christmas pudding hot brandy sauce (V, GFA)
Three Yorkshire cheese plate, oatcakes, Christmas cake, onion chutney, celery, and grapes (GFA)
Hot baileys brandy snap basket, vanilla Ice cream
We are taking all bookings until 1st November 2022 with no need to guarantee or pay a deposit, A non-refundable deposit of £10 per person is required after this time to confirm the booking, full payment and pre orders will be required 14 days prior to arrival.
Should you wish to discuss anything specific with the team or to make a booking please contact them on 01757 288088
www.thedroversarmsskipith.com